No.
Part # / Description
/ Price
Price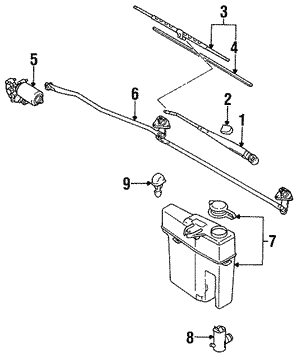 Discontinued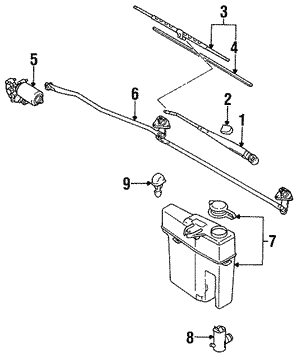 Discontinued
Blade, Front Wiper, Left
Blade Assembly, Left
The Right Wiper Blades for Any Season!Genuine Toyota Wiper Blades are:Easy to install. Exact fit.Developed specifically for Toyota/Scion vehicles.Long-lasting, heavy duty blade construction.All new Wipers combine styling with all-season performance.. Fits 4Runner, Matrix, Prius, RAV4, Sienna, Tacoma , Truck Left. Tacoma. Usa only.
Discontinued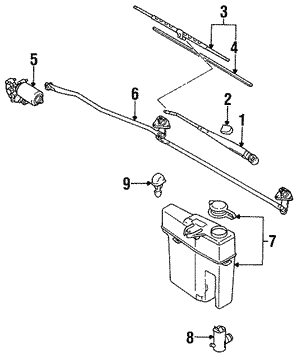 Motor
Cold spec. Front. Hd. Standard duty. Pick-up. Without heavy duty. 4-runner.
Discontinued
Discontinued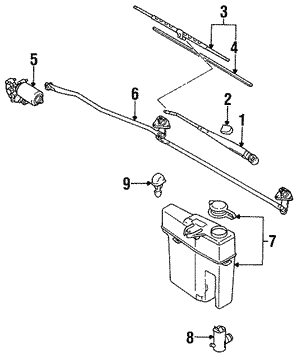 Discontinued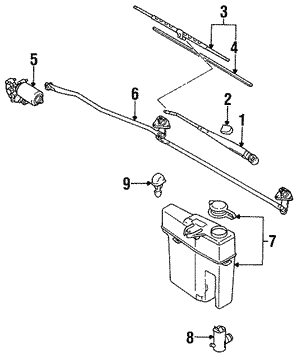 Discontinued
Washer Fluid Reservoir
Reservoir
Fits 4Runner, TruckWindShield Washer Fluid Reservoir - Repair or ReplaceA leaking, cracked, or excessively dirty windShield washer fluid Reservoir can preVent your windShield washers from working correctly. Let our technicians evaluate your Toyota and perform whatever repair may be necessary. Exc.Cold Spec.. New Body Style. Exc.Rear Window Washer. Without rear wiper, standard duty.
Washer Pump
4-runner. Without heavy duty. Front washer, with 2.5L jar. Standard.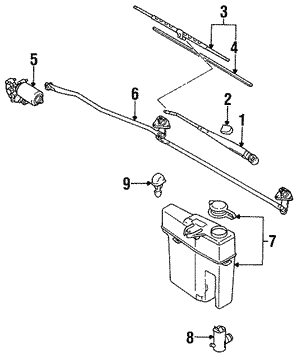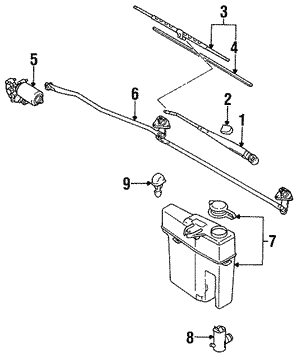 Related Parts