Fuel System Components for 1993 Toyota Pickup
Related Parts
Part # / Description
/ Price
Price
Injector
4-runner. 6 cylinder. T100. 6 cylinder.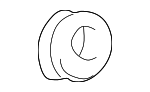 Gasket
Fuel Cap Gasket
For Fuel Tank Cap; Fuel Tank Cap. Gas. Coupe. Liftback. Without turbo. 2003-04, japan built. Filler pipe & components. Fuel tank & components, 2001-03.
Discontinued
Gasket
Fuel Pump Tank Seal
For Fuel Tank Inlet Pipe; For Fuel Tank SUCTION Tube; Fuel Pump Bracket; Fuel SUCTION Tube Set; Fuel Tank Filler Pipe, Lower; Fuel Tank Vent. With turbo. To 01/1990. Vendor:denso. Vendor:aisan.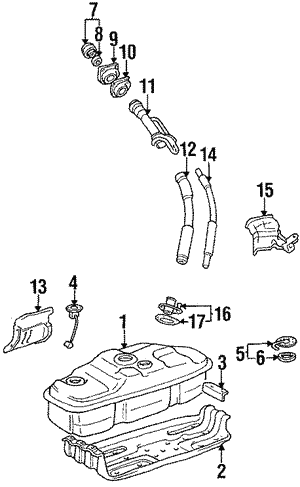 Fuel Filler Neck
Fuel Filler Neck, Upper
Single Rear Wheels. 4-runner.
Discontinued
Discontinued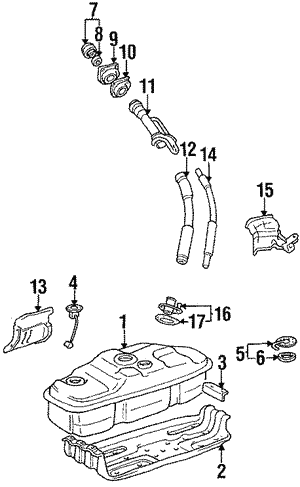 Discontinued